Boarding
Dog and Cat Accommodations
We offer four rooms to choose from. Suites, Small dog room, Large dog room and private for small or large dogs that prefer to be by themselves, all which are climate controlled with heated floors and air conditioning for your dogs comfort. Rooms have indoor and outdoor areas, which provide your pet with a roomy atmosphere.
Suites are available for the discriminating pet, who needs a little extra room and privacy. In our private rooms and suites your pet will have playground time at least four times a day. Runs and bedding are cleaned and disinfected daily. "Room Service" and TV with Animal Planet 24/7 keep your pets entertained and feels more like home.
We provide TLC and meals to fit your dogs heath needs. All dogs are given a treat and tucked into bed each night.
We offer Kitty Condos that give your cat a private room. Each Condo has two levels, a house to hideaway in and an option to move from Condo to Condo, that is if no one is next door. Your cat will have an opportunity to spend time in the play area if it enjoys a little more freedom.
Condos, bedding, and litter boxes are cleaned and disinfected daily. We provide TLC and meals to fit your cats health needs.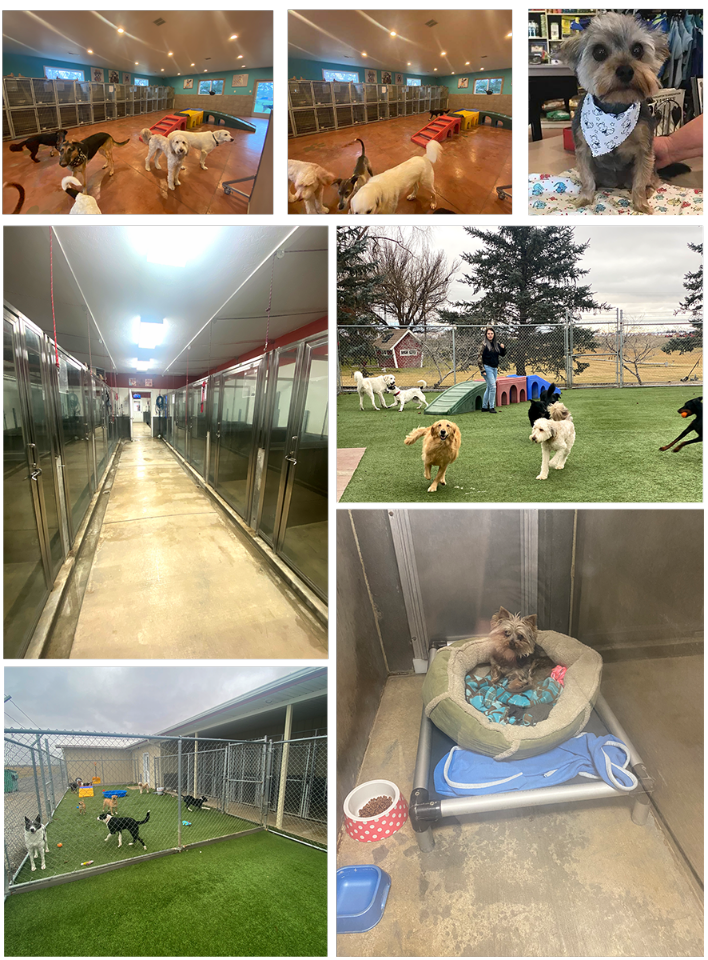 PRICE INCREASE ON ALL SERVICES MARCH 1, 2022
PRIVATE ROOMS
First Dog: $22.00 per night
Second Dog: $11.00 per night
Private Rooms with daycare time: $28.00
Pick up times 12:00pm on departure date additional charge for late departure.
BOARDING IN THE DAYCARE ROOMS
First Dog: $26.00 per night
Second Dog: $13.00 per night
PRIVATE SUITES
First Dog: $26 .00 per night
Second Dog: $13.00 per night
Daycare additional $6.00 per night
Pick up times 12:00pm on departure date additional charge for late departure.
CAT CONDOS
First Cat: $16.00
Second Cat: $8.00
PICK UP & DELIVERY
One-way Trip: $8.50
Round Trip: $17.00
Free Pick Up & Delivery for Seniors 60 plus
Daycare
Tired of coming home to a torn up house with that new puppy, young teenage pet, or pet with separation anxiety?
Then our daycare is what you are looking for.
Cots are provided for a little nap time if desired. Big Screen TV with Animal Planet, outdoor play area and plenty of toys to play with. It's like a home away from home. A great place to let your pet run off some of that excess energy and get a chance to socialize with other dogs. All pets are closely supervised and cared for.
Daycare
Full Day - $ 13.00
Half Day - $8.00
*Bring your pets in on their birthday and receive free daycare*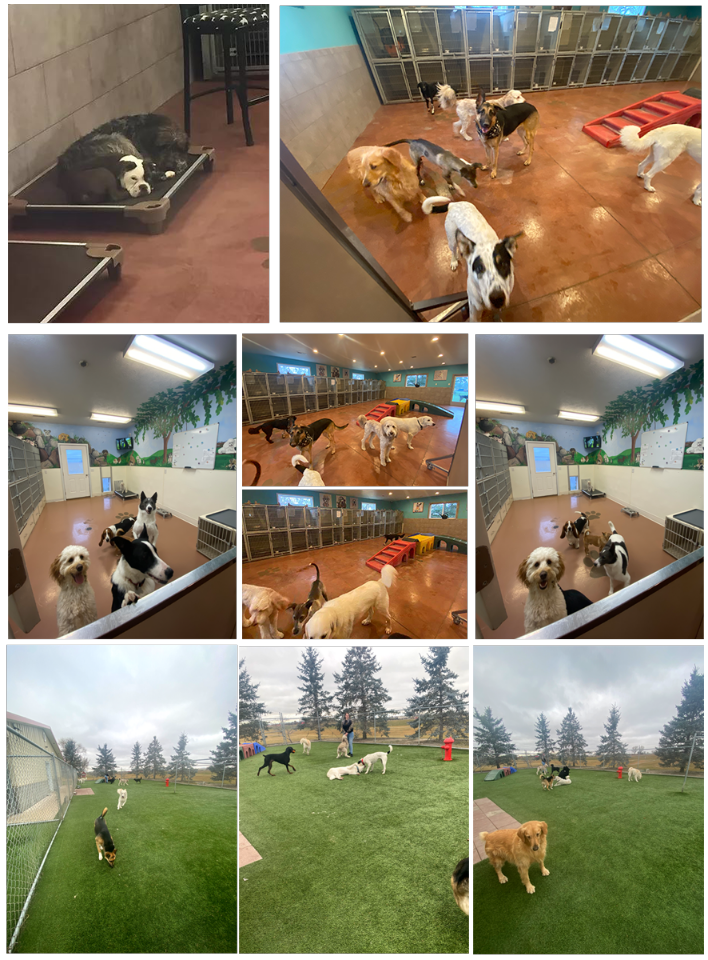 Grooming
Our Styling Salon offers your pet the complete spa experience.
Our certified stylists provide pawdicures, luxurious baths, designer styles finished with a bow, or bandana.
Our stylists also offer Hot Oil treatments for dry flaky skin and massages for tired, achy joints for senior dogs.
Other Services Provided:
Flea - Tick- Lice Treatments
Skunk & Extreme Odor Remover Treatments
Pawlish Painting
Nail Caps
Teeth Brushing
First Puppy Groom will receive a squeaky toy to take home.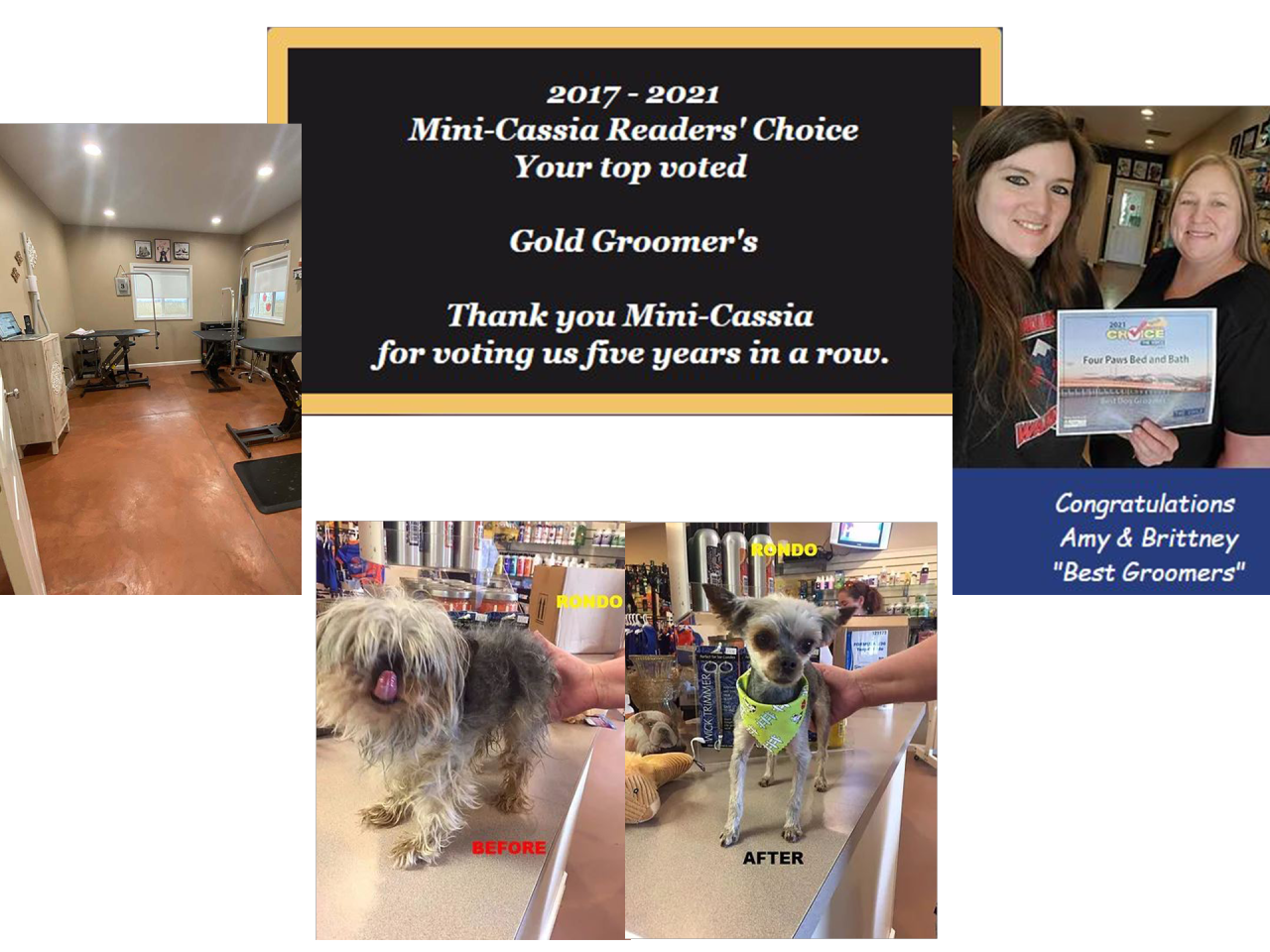 Self Serve Bath
We have a elevated granite bathtubs with ramps for your pet to climb up into the tubs.
Each tub is equipped with safety loops and textured bottoms for your pets protection and safety.
We supply everything that you may need to clean your pet; brushes, shampoo, conditioner, towels, aprons, and blowers.
There is lots of room for the whole family to share in the fun!
1-15 lbs...............$15.00
15-40 lbs............$20.00
40-60 lbs............$25.00
60+lbs...............$30.00